Advanced Valve Solutions Enhance Their Knowledge Of MACOGA Expansion Joints And Bellows
30 November, -0001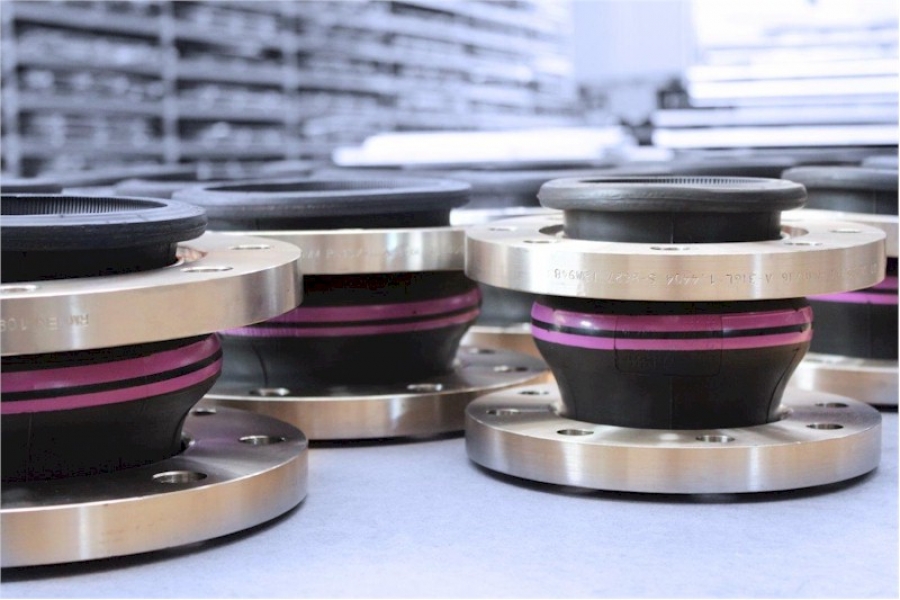 Design and Sales Engineers from Advanced Valve Solutions have been to MOCOGA's factory, in A Coruña, Spain, to receive training on their Expansion Joints and Bellows products. AVS has been working with MACOGA for many years, primarily in Oil & Gas, and is now promoting the products within the Power and Petro Chemical industries.
Past successes for AVS, in partnership with MACOGA include:
Expansion Joints for Hellisheiði Geothermal Power Plant - Iceland
AVS and MACOGA have completed the delivery of a few MWK Type Double Hinged Units DN 1400 and DN 1000 for the Hellisheiði Geothermal Power Plant in Iceland.
The geothermal area of Hellisheiði Geothermal Power Plant is in Hengill, a mountain situated on an active volcanic ridge. Estimate production for the Hellisheiði Plant is 300 MW electricity and 400 MW thermal energy.
AVS and MACOGA deliver Viton Expansion Joints ATEX certified for safe operation in Explosive Atmospheres to an Oil & Gas Terminal.
The MAC-W Expansion Joints supplied meet the provisions of the DIRECTIVE 1999/92/EC OF THE EUROPEAN PARLIAMENT on minimum requirements for improving the safety and health protection of workers potentially at risk from explosive atmospheres. A significant number of MAC-W Series in Viton have been delivered to one of the biggest Oil & Gas terminals in the North of Europe. The terminal serves a strong gas oil market with traditional gasoline exports to countries such as Nigeria and the US.
MACOGA manufacture metal & rubber/elastomer special engineered expansion bellows and joints. For applications within Petro Chemical, Power, Geothermal, Oil & Gas, Iron & Steel, Cement industries and many more.
MACOGA Expansion Joints are designed, manufactured and tested in accordance with E.J.M.A. (Expansion Joint Manufacturers Association, Inc), Appendix BB of Section VIII of the ASME Code Div. I, and other internationally recognised codes (AD-Merkblatter B13m Stoomwezen D 0901, Suomen SFS 2773, CODAP).
Circular joints are manufactured with single or multiple ply with a diameter ranging from 15 to 7000 mm.
MACOGA's product range includes Circular Expansion Joints for the following types:
Axial • Lateral •Hinged •Gimbal •Pressure Balanced •Jacketed •Externally Pressurised
And the following Rectangular Expansion Joints:
V-shaped – Camera Corner • V-Shaped – Miter Corner (single or double) • U-Shaped – Rounded Corner